Gutter Systems Michigan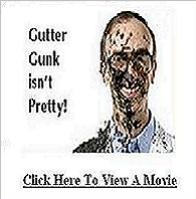 All the beauty and benefits with none of the work that's the clear advantage of our Gutter Protection System. Its innovative design channels storm water through, while keeping out debris including leaves, sticks, balls, or anything else that can get caught in your gutters.
With Home Pro USA of Center Line Michigan, water doesn't sit in your gutters, blocked by debris, so your gutters don't become a breeding ground for mosquitoes.
Are you tired of climbing ladders to clean your gutters? Or of having to regularly pay someone to clean your gutters for you? With our Gutter Systems, you do NOT have to necessarily replace your existing gutters. Home Pro USA Gutter System simply fits over your existing system! If you have new or a good existing gutter system, you won't have to spend the money to replace your existing gutters. Just improve your existing gutter system with ClearWater from Home Pro USA.
The Clear Advantage
Standard Gutter

Home Pro USA Gutter

Features
-Leaves and other debris stay out of your gutters.


-Balls and Frisbees won't get stuck in your gutters.


-You won't have to perform the dirty job of cleaning your gutters.


-You won't need to worry about the risk of climbing a ladder to clean your gutters.


-Your gutters won't become a breeding ground for mosquitoes.


-Plants will no longer sprout up from your gutters.
A Clear Advantage in Protecting your Investment
Gutters and eaves troughs have an important job. They form your homes rainwater management system, which channels water away from your home in order to prevent water damage. When leaves and other debris fall into your gutters, they collect. They can clog your gutters and prevent them from working properly. They can accumulate rotting material, which forms the moist bed for both plant sprouts and mosquito larvae.
When your gutters work properly, they help prevent mold growth, deck and foundation damage, landscape destruction and infestations of termites, mosquitoes and rodents. That's why it's so important to make certain your gutters remain clean year-round which is a messy and sometimes dangerous job.